SEO: The 10 best tools to analyze your backlinks
The backlinks, that is to say, the external links pointing to your site, are an important factor for natural referencing on Google.
To prevent your SEO from plummeting, it is therefore important to keep an eye on the links to your site but also to those of your competitors: a good way to find sites that could offer you quality links.
Here are 10 free or paid backlink analysis tools that you should not miss.
1) Majestic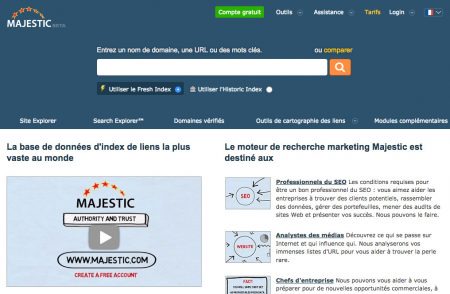 Majestic is one of the most famous SEO tools; it notably includes a backlink checker.
Find the URL of your site (or that of a competitor) and click on the "Backlinks" tab to access the list of links and their source.
If it can be used for free, you will have to choose the paid version to access all the features of Majestic.
2) Ahrefs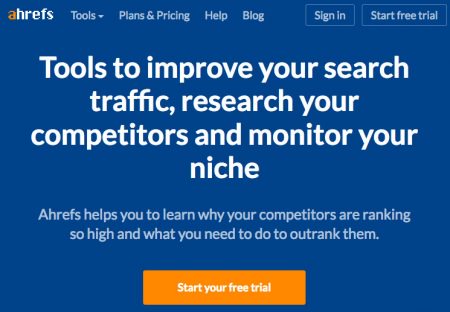 Ahrefs is another benchmark for backlink analysis (in addition to other SEO features).
This software crawls 4 billion web pages every day to obtain reliable and recent data.
Ahrefs is a premium tool, but you can test it for free for 2 weeks.
3) Open Site Explorer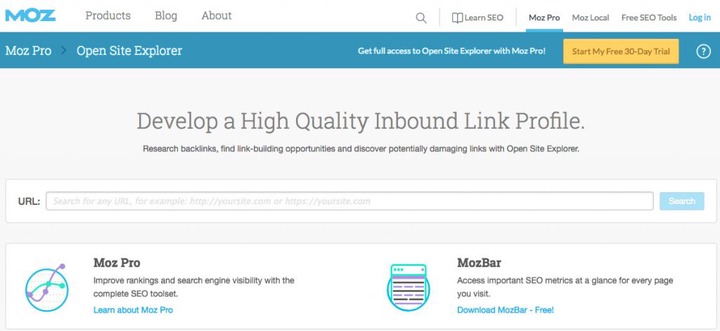 Open Site Explorer is a tool signed by Moz, one of the big names in SEO.
In addition to showing you the links pointing to any URL, Open Site Explorer gives various indicators, in particular, the "Page Authority" and the "Domain Authority" of the source of each link; these are scores created by Moz to assess the potential of a page or domain.
If the free version already provides a lot of information, a Moz Pro subscription gives you access to more detailed data and reports.
4) Rank Signals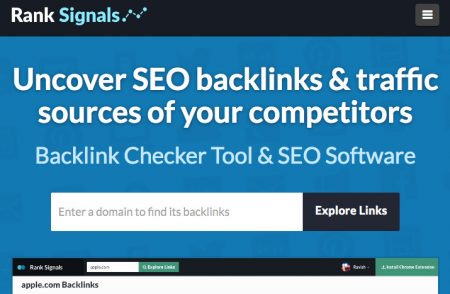 Read More:
8 smart ways to attract backlinks to your blog
Rank Signals is a completely free tool for analyzing the external links of any site.
You just need to register on the site to access all the results (otherwise, you will only see the first 5 backlinks).
5) SEMrush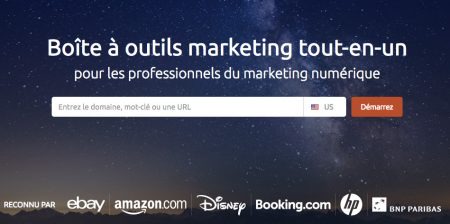 While SEMrush provides a wealth of information on the keywords that bring traffic to your site or those of your competitors, it also does a detailed backlink analysis.
Downside: Without a premium subscription, SEMrush is limited to only a handful of searches.
6) Open Link Profiler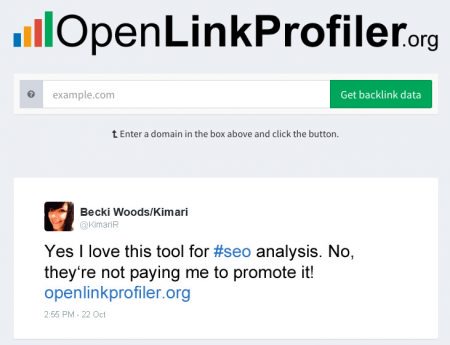 Open Link Profiler is another free external link analysis tool.
It can give you all the backlinks for a given URL as well as useful information, including a "Link Influence Score" which measures the influence of each site that has a backlink.
7) Google Search Console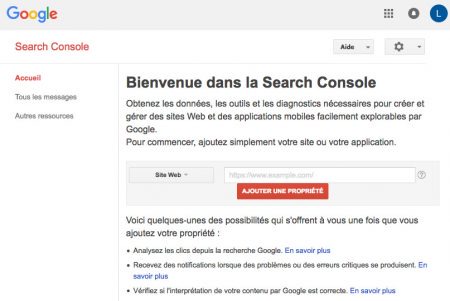 The Google Search Console is also a good way to examine your backlinks.
To do this, consult the "Links to your site" section where you will find various information.
However, you cannot crawl websites other than your own in Search Console.
8) BuzzSumo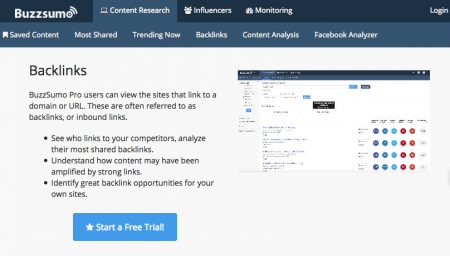 If BuzzSumo is above all renowned as a very good research tool for topics and trends, it also has a link analysis feature.
However, it is only accessible with a BuzzSumo Pro plan.
9) Linkody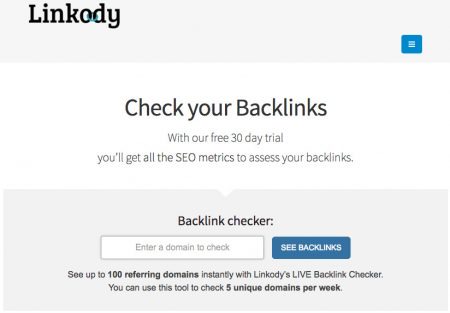 Linkody allows you to automatically identify your bad backlinks, but also those that bring big returns to your competitors.
It also helps you globally in your link building strategy.
The tool is paid but has a 30-day trial version.
10) Monitor Backlinks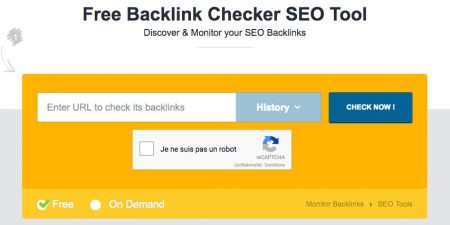 Monitor Backlinks is a powerful tool for monitoring your external links and ensuring their quality and proper functioning.
The service is chargeable but you can take a free trial.
With these 10 tools, you will be able to improve your link building and avoid SEO mistakes that could cost you dearly.